DITTE YOUNG
Ditte Young tilbyder to forskellige typer ydelser, hvorfor det var vigtigt for hende, at få opdelt indholdet på hendes websites. Vi valgte at oprette en landingpage og derved opdele indholdet på: ditteyoung.dk og d-evelopment.dk.
Opgaven var, at udviklede et blødt og feminint design samt website, inklusiv bookingsystem, hvor kunder kunne booke og betale inden konsultationen. De to websites skulle ligeledes indeholde en del tekst, artikler og billeder, grundet de mange behandlingsformer, events og pressemateriale.
Kreativa har derudover stået for grafisk materiale, udviklet visitkort, foldere, rollups m.v.
Kreativa og Ditte Young har indgået et fast samarbejde og fungerer som fast samarbejdspartner, inden for både grafisk design, webdesign og vedligeholdelse.
besøg websitet
Arbejdes områder
Booking, Design, Visitkort, Visuel identitet, Webdesign & udvikling
Dato
2018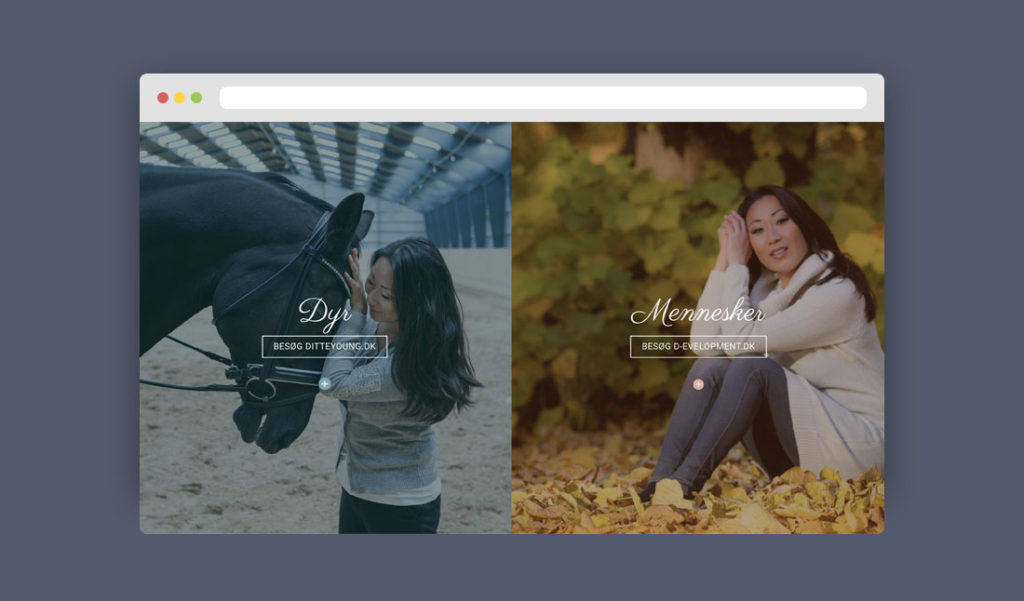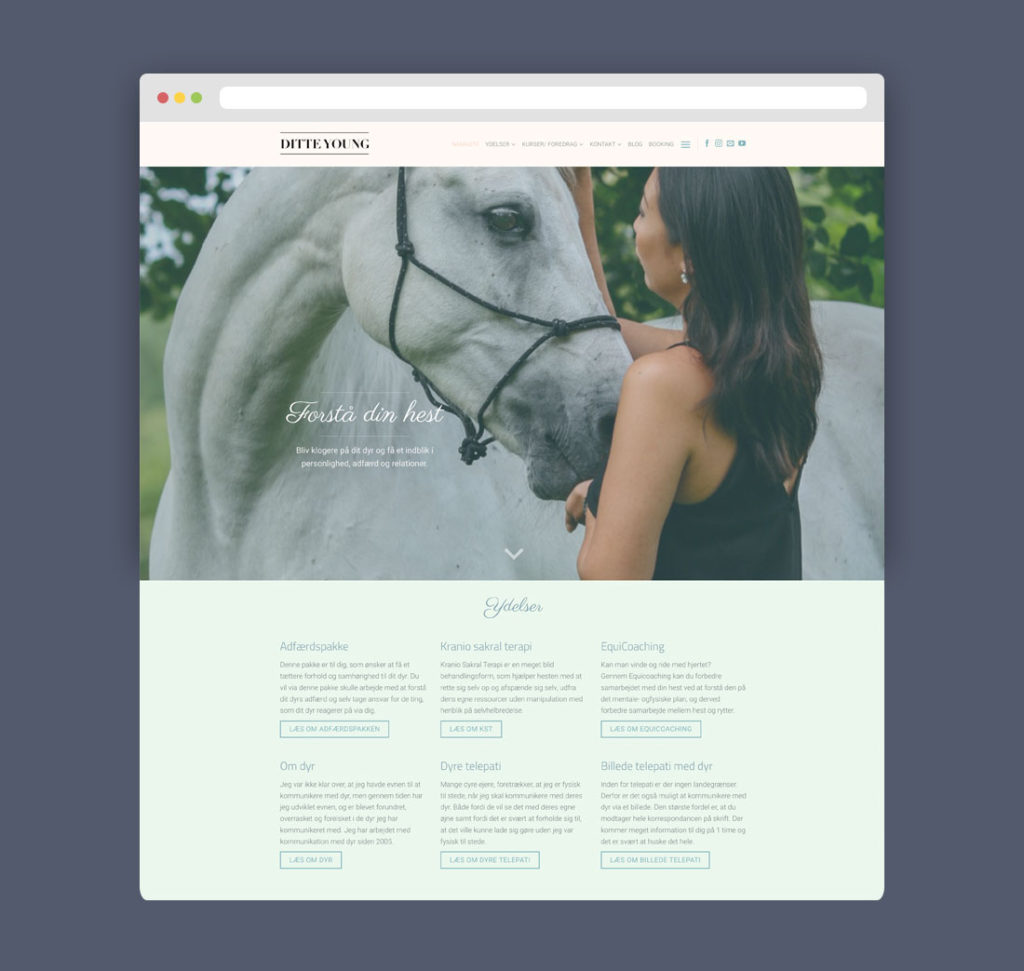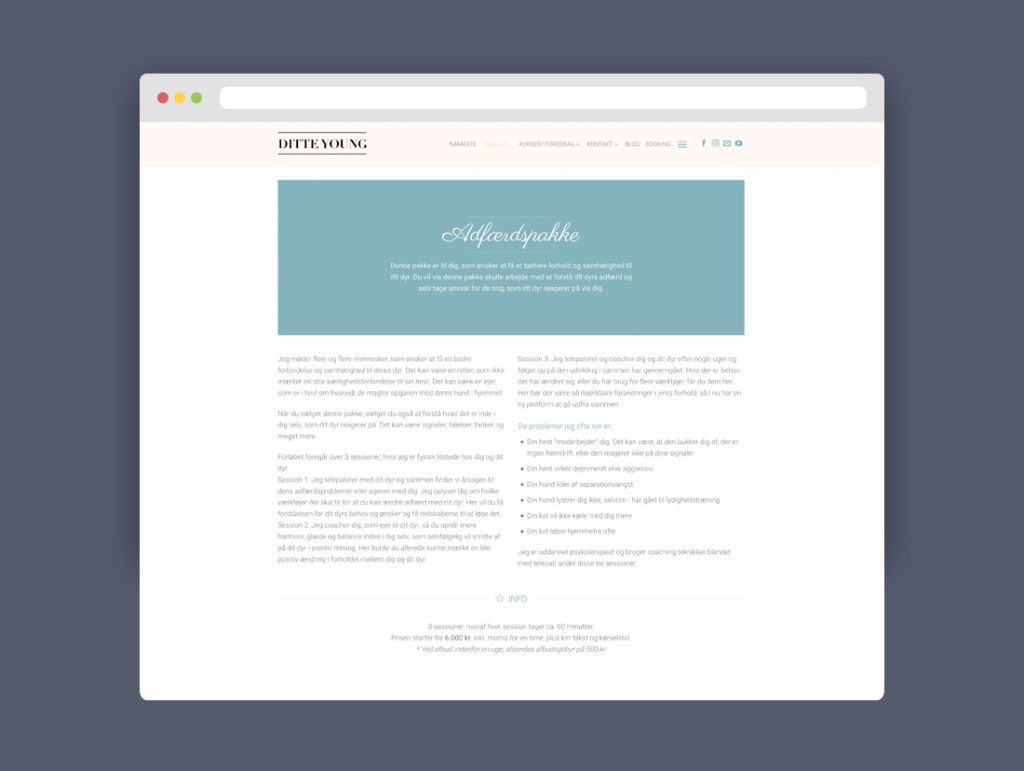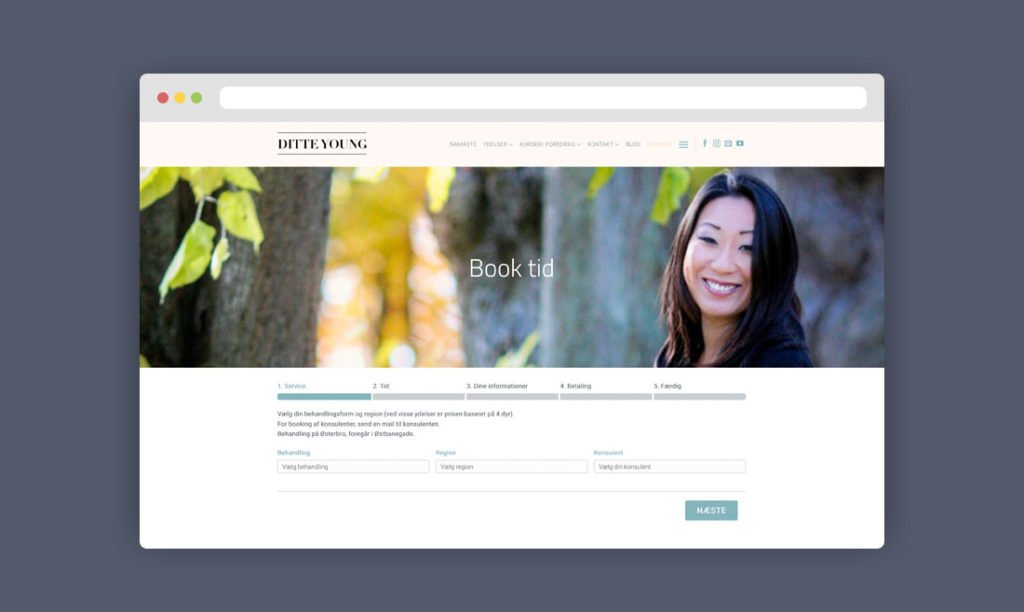 D-evelopment